Wouldn't it be nice just to take a pill or some medicine every morning and heal your eczema?. Oh, yes!. Until now it has not been an option. But several Pharmaceutical Companies are now launching pill-based treatments to combat eczema flareups in people with atopic dermatitis.
Numerous companies have been trying to get to this market first because they know how big it will be. There are hundreds of millions with eczema and other skin disorders worldwide. These patients are potential buyers of the new eczema medicine products that are coming to market now.
The two new drugs are Rinvoq from Abbvie and Cibinqo from Pfizer. Both drugs are so-called JAK inhibitors and work by short-circuiting the biological process in the skin that triggers an immune response and thereby an eczema flareup.
The big difference is that these drugs are taken as a pill. This does not have the mental blockage as is the case when giving yourself an injection.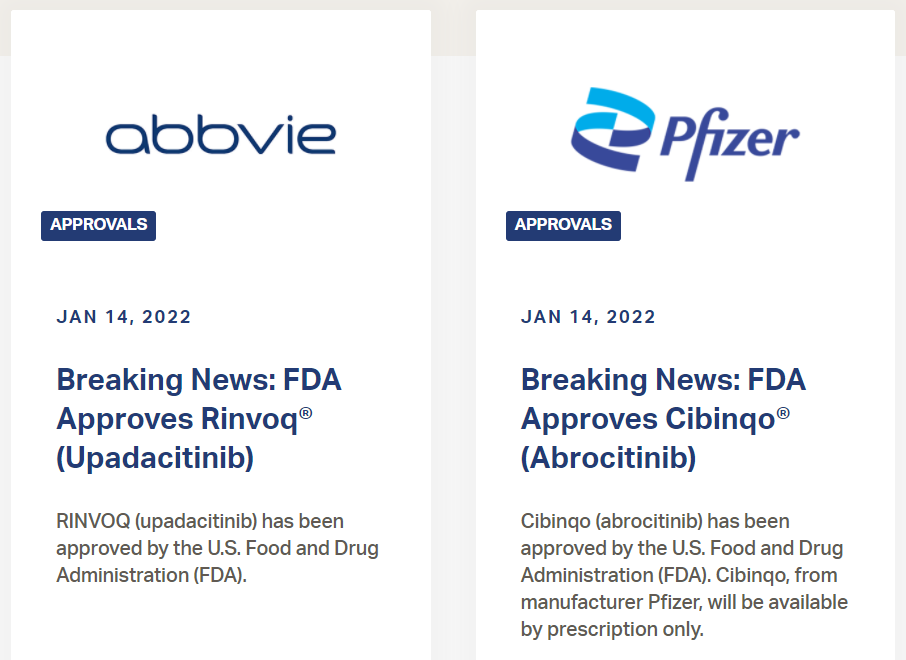 ---
By blocking the communication pathway the cells that detect a potentially harmful object can not call upon the immune systems killer cells. But what happens when the immune system encounters eg. a cancerous cell that needs to be killed in order not to have it spread and multiply?. Do you "heal" eczema but in the process much worse things are happening inside the body? Only time will tell but one thing is certain. A natural health-driven approach to eczema healing, as described in detail on this website, is the best possible approach.
---
Risk of serious side effects and death
The FDA has on the 9th. January 2021 warned about potentially life-threatening side effects from the use of JAK inhibitor drugs.
Source:
https://www.fda.gov/drugs/drug-safety-and-availability/fda-requires-warnings-about-increased-risk-serious-heart-related-events-cancer-blood-clots-and-death
Pfizer has made a "patient card", which is recommended to carry at all times. It describes the most likely side effects if you are going to the hospital or get ill.
---
Eczema medicine is Big business
The pharmaceutical industry knows that many patients just want to heal their eczema with an injection or a pill. Because of that, the market for eczema-related drugs is expected to expand over the next decade.
The first of these new potent biological drugs is Dupixent. The price is roughly $3,300 pr. month, but the initial dose is twice that amount.
Dupixent is produced in the ovary of Chinese hamsters. Prediction says that this drug alone will give the manufacturer a modern "money tree". It grows forever since the patients are supposed to use it for the rest of their lives.
In one year, Dupixent earned € 679 million. It's a little crazy that one type of eczema medicine can make so much money.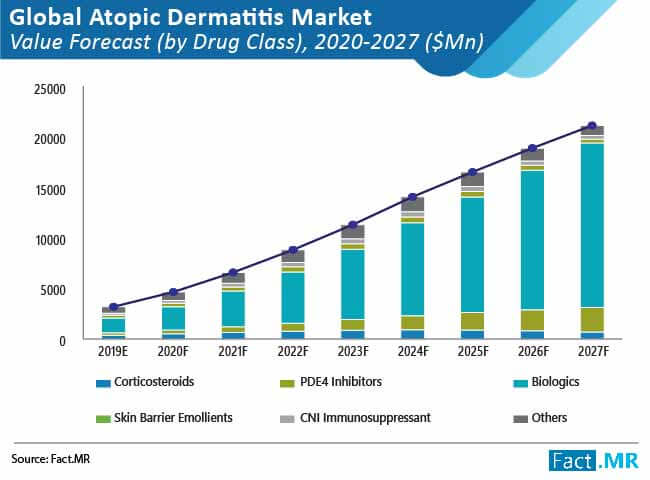 User reviews of DUPIXENT range from FANTASTIC to severe side effects. That includes inflammation of the cornea of the eye, extensive eczema flare-up, and of course "money pain".
---
Eczema expert Rob Stuart has basically the same approach to eczema healing as on this site. He has achieved total healing by optimizing his diet and bathing routines. It is affirming to know that my ideas and methods are in line with other eczema experts. Along with countless other people who have also healed themselves through lifestyle changes and optimized soap-less skincare.
Rob Stuart is also concerned about these new potent eczema medicine products.
---
Natural healing has no bad side effects
My approach to eczema treatment is to focus on a healthy lifestyle and optimal skincare. The most important part of skin care is the daily bath and here I often see the greatest opportunities for improvement. Soaps in the bath are toxic to sensitive skin. Therefore replacing soaps with salt or a regular washcloth is extremely important. The sensitive skin barrier is made up of skin cells and various lipids that need our protection. Soap, shampoo, and various soap-containing scrub products damage these lipids and thereby the skin.
Diet is important as it must contain all the vitamins, minerals, fiber, and nutrients that the body needs. In the diet, we also find foods and additives and sugar, which can create inflammation and thus cause eczema.
Overweight and obesity are major riskfactors for eczema. And eczema is a major risk factor for developing a weight problem. For that reason keeping the weight in check is of great importance.
A good indication of whether one is eating healthy is by looking at the BMI score and the body's overall apperance. If your BMI is in the lower part of the normal spectrum it indicates that not many unhealthy foods and sugars are consumed. If the body appears "trimmed" this can be a good indicator that you are on the right track diet-wise.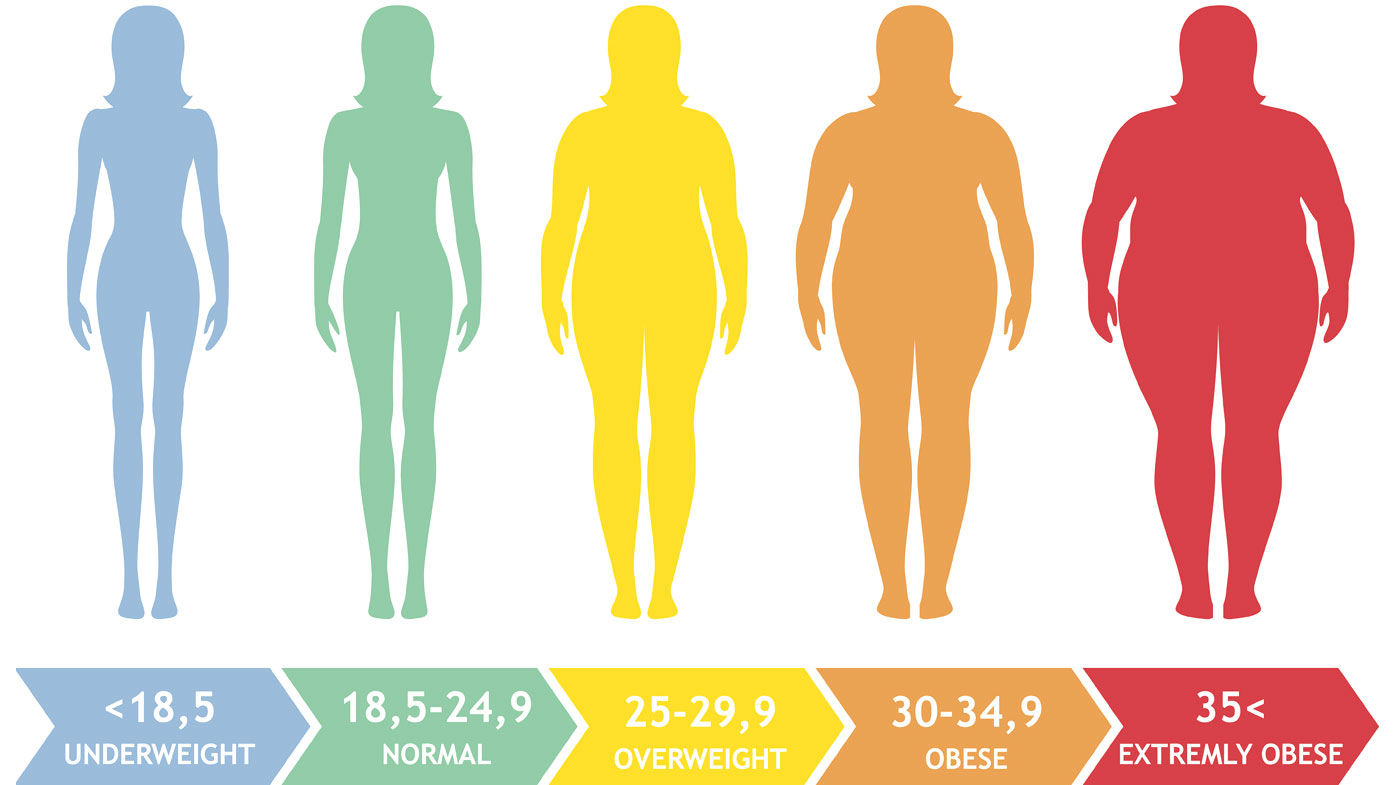 One should examine:
Is the diet healthy ?. It should consist of porridge, rye bread, healthy cold cuts such as fish, hummus, etc., fruits, and vegetables like carrots and cabbage.
Sugar intensifies inflammation in the body and needs to be eliminated from the diet.
Try to eat less fast food, ice cream, sweets, and other "empty calories" – They must be removed from the diet and replaced by healthy foods without preservatives and added sugar
Find allergens by using the "eczema-detective method" along with the dermatologist's allergy tests
Why try natural healing?
The purpose of optimizing one's lifestyle is to get as far in healing as possible in a natural way. The best result would be a total "cure". Even if this is not possible a big improvement of the condition will also be good. Then you can settle for regular steroid creams (eg Locoid) and non-steroid creams (eg Elidel). It might be sufficient to keep eczema at bay while the skin is slowly rebuilding. One must never say "all or nothing". Instead, think of it as a victory if you can achieve eg. 75% improvement through an optimized lifestyle. You do not want to take the expensive and potent products that the pharmaceutical industry is currently rolling out. With all drugs, some side effects are immediate while others may not appear until many years from now.